2022
One of the most important aims of OPERA UNDER THE STARS® is to present Opera that is accessible to everyone. This most important of aims could not be successfully achieved without the assistance of our fabulous Partners whose support and commitment we applaude.

Principal Partners



Broome is the economic and tourism hub of Australia's Northwest and is the established gateway to the Kimberley region.
Serving Tourism, Business and the Kimberley community, Broome International Airport (BIA) is one of the busiest regional airports in WA and Australia.
Broome International Airport is well served by Qantas, Virgin Australia, Air North, Aviair and Skippers Aviation with direct jet passenger services to/from the capital cities of Perth, Melbourne, Sydney, Brisbane and Darwin. Services to regional centres including Port hedland, Derby, Fitzroy Crossing and Halls Creek operate regularly from BIA, with a host of charter services to other tourism hotspots and remote communities.
Prior to the COVID-19 pandemic direct trial services operated by SilkAir between Broome and Singapore in 2018 and 2019.
The BIA Group provides aviation support services to the Browse Basin offshore Oil and Gas industry through the world class Heliport facility.
BIA will continue to play its part in supporting and developing Tourism, Business and the Broome and Kimberley communities well into the future.
Visit: www.broomeair.com.au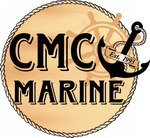 CMC Marine has been operating in the Kimberley region since 2002.
The marine cargo business currently supplies goods and machinery to several iron ore mining companies in Yampi Sound. Special charters also supply goods to Aboriginal communities and remote tourism camps further north which are inaccessible to land based vehicles.
A family based business, CMC Marine has built its integrity within the Kimberley community by dedication and reliability.


Major Partners



Rejuvenate. Escape. Celebrate. Explore.
The iconic Mangrove Hotel is a bayside escape of unparalleled style and service.
Tucked away amid lush tropical gardens and swaying palm trees, the hotel in Roebuck Bay, boasts the most impressive sea views in Broome.
Style meets comfort in the new sophisticated, spacious guestrooms and suites. Choose to be surrounded by lush gardens, poolside escapes or breathtaking bayside vistas.
Unwind, connect and soak up the atmosphere at The Bay Club. Enjoy the best produce the Kimberley has to offer, be entertained by live music, indulge in a cocktail and relax in cosy cabanas overlooking the turquoise waters.
Mangrove Hotel is the best place in town to view a rare Staircase to the Moon occurrence.
The property is a picturesque setting for corporate meetings, gala dinners, celebrations and dream wedding ceremonies. The flexible indoor and outdoor event spaces feature state-of-the-art facilities and can be tailored to suit any needs.
Make memories at Mangrove Hotel...where an extraordinary experience is ready to be unleashed.
Visit www.mangrovehotel.com.au







Sponsorhip enquiries to Mary-Attracta Connolly, Director, OPERA UNDER THE STARS®
e: operamac@westnet.com.au m: 0418 938838
Spoil someone special!
BOOK EARLY to avoid disappointment